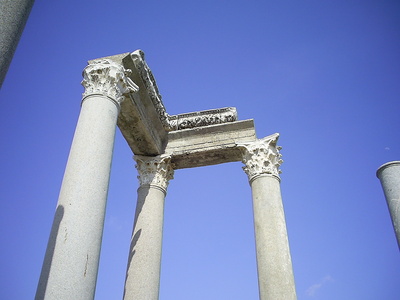 Antalya Algebra Days XVI
May 9–13, 2014
After the meeting: group photos:


---
New:
Excursion

To Phaselis (and Kemer). If you have a museum card, bring it (müze kartınız varsa getirin); otherwise, entrance to Phaselis is 10 TL.

Conference documents

For now, these are drafts:

short booklet (program + abstracts of invited talks; print-outs will be available in Antalya)
long booklet (program + all abstracts)

Registration times

Thursday

16:00–18:00 and 20:00–21:00

Friday

08:45–09:15

Hotel meal times

Thursday dinner till Tuesday lunch, inclusive:

7.00–10.30 Breakfast
12.30–14.00 Lunch
19.00–21.00 Dinner

Visa information

From the Turkish government website:

As of April 17, 2013, electronic visa (e-Visa) replaces "sticker visa" which was issued at the border crossings. Applicants just need to log on to www.evisa.gov.tr, provide the requested information, (after the application is approved) make online payment and download their e-Visa.
---
Normal arrivals will be May 8; departures, after noon on May 13.
As for a number of years, our local agent for the Algebra Days is Tivrona Tours. The meeting will be in Antalya, at Sea Life hotel. See the registration page for more.
Concerning contributed talks, see the page on workshops.
TÜBİTAK is partially supporting the meeting this year. Those who would like to apply for TÜBİTAK support should indicate this in the registration form.
This meeting is supported by:
Sabancı University
Tivrona Tours
TÜBİTAK
Türk Matematik Derneği